Brochure/Enquiries and Price List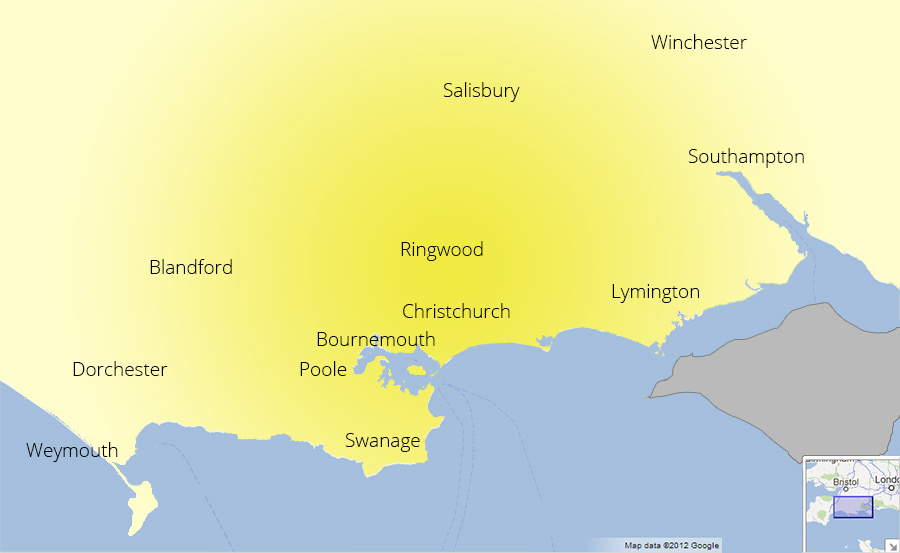 You can download our latest brochure and guideline price list below.
We know that completing enquiry forms can be a bit of a pain! - but taking the time now, to complete it, will ensure that your quote is accurate.
Any queries you have can also be answered by popping a note in the additional information section.
Before you start please check that your wedding is within the area we cover. Please see the map to the right, or click on AREAS COVERED for more information.
Please note: Our cars are ONLY available for weddings within approximately 50 miles of Bournemouth, Dorset.